Overall
8/10
I'm really close to giving this shit a 9 because fuck me it's good.  I have never had such a pleasant surprise as knocking back this can.  I've seen God and this is the face I made.
Seriously this article is gonna have a lot of pussyfooting around but this is a damn good drink.
Packaging
So help me god these fuckers better do me right because everything here is telling me I'm in for a bad night and once again I had the folly of buying two cans of this… I mean I had to because let's be honest.
So this can is tight. I like the Ernest brand their can style is kinda kitschy with the tartan print and it carries over to the different ciders they have. Although I've only reviewed one of their ciders so far they haven't done me wrong. I love the blurb on the back. I do love me a juicy peach. I love just getting my face wet eating that peach and feeling the fuzz against my face.
Ingredients
Apples, Peaches, Honey, Organic Cane Sugar, Mint, Natural Flavours, Maltic Acid, Potassium Sorbate, Sulphites
Is there seriously someone that's gonna give a shit if it's organic or not? Nothing else is organic in the list. And technically everything we eat is organic so really we need to get away from this bullshit.
Appearance
I gotta say I was expecting orange and it's kinda there at least more than apple.  Ya that picture is blurry.  Ya I could have done better.  I'm kind of distracted thinking about eating peaches.  It had a nice fizz when it came out but it subsided real quick and now it's looking pretty flat there's a really small bubble that remains pervasive in the glass.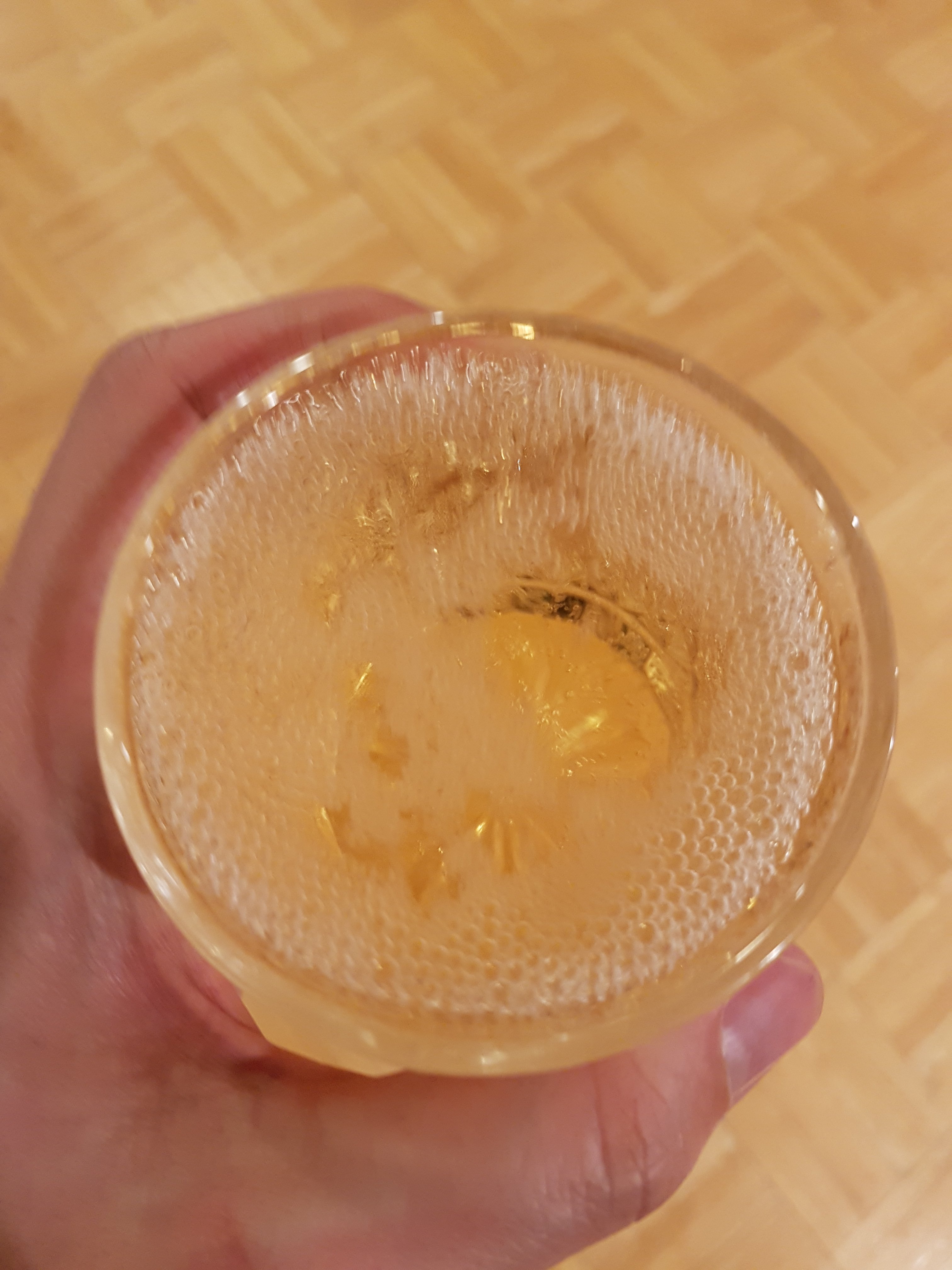 Aroma
Aww shit now this smells fucking amazing.  As soon as I pull up to my nose it's like a hit of peach.  Luckily I can't smell the mint and I'm fucking ecstatic they didn't decide to throw some basil in there.  Like staring at Jarrett Allen's fro this shit has volume.  Fucking majestic.
Flavour
Oh my God that's my jam son!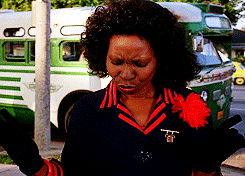 I gotta level set.  The flavour isn't perfect.  The smell is a lot sweeter than the taste which I'm liking.  I think you can actually taste the hint of mint they tell you about too but my God does the peach stand out on this.  This is like having a 0-2 count in baseball and going fuck it I'm gonna try for a homerun anyways and then you smack one inside the park.  This shit is good and it goes down smooth.  This is very much a peach cider the apple is just the vessel to get that across.  The more you drink it the more you get a touch of the mint but it never moves past a whisper and it shouldn't.
I love eating pussy.