Overall
8/10
This is not a drink to get drunk on nor is this a cider but that doesn't mean it's bad.  This is magical.  I'm actually thinking of all the things I would potentially do with this drink.  I'm thinking about buying a case of it and making a cider sangria with it.  I think that would be really, really good.  This drink is really really good.
Packaging
Never thought I'd say this but this is just a pretty can.  Nothing about this can screams cider aside from seeing it printed on the front.  That said I'm not concerned.  It's unassuming and it's not in a tall boy so it stands out in the store.  This is all aside from the obvious that the can looks more like it belongs on display than in a fridge.  For that alone I'm keeping this in line with the theme of the Pride Month weekend.  Beautifully gay.
But maybe, just maybe, you are gay.  That's just fine however.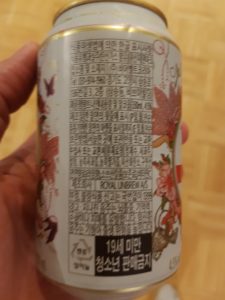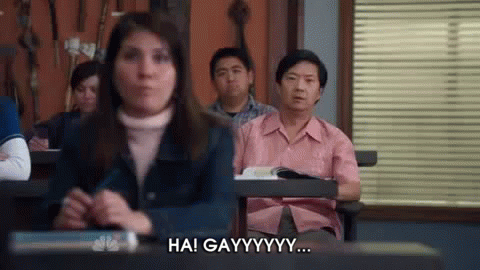 That's better.
I think I'm most disappointed that despite the asianness of this can and my review it's made in fucking Denmark and imported from Trinidad.  WTF.
Ingredients
Water, Apple Wine, Sugar, Apple Juice Concentrate, Carbon Dioxide, Acidity Regulator (Citric Acid), Natural Flavour
I can't hate on this.  It clearly states on the can "Flavoured Cider".  This isn't for the purist.  Either pull that dick out of your ass or stop reading the review now.
Appearance
A fairly sustained head but after it left it has a nice subtle bubble.  It's very clear I was hoping for more of a red tinge but there's none of that.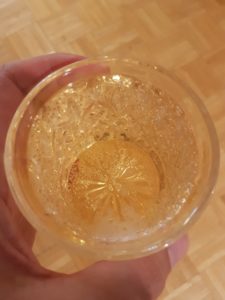 Aroma
I was not expecting the strawberry smell when I popped the can and I'm pleasantly surprised.  This bodes well because who doesn't like strawberries?  Strawberries and Lime?  It's such a pleasant sweet smell.  This doesn't smell of cider at all.  This smells of summer.  Pure and unadulterated summer.
Boom goes the dynamite indeed.
Flavour
Oh God I like this.  It's got such a nice flavour.  It's clearly not cider but I don't know what the Hell I would call this.  I mean I can taste the apple and it's definitely due to the apple concentrate.  So you get strong notes of apple and strawberry and this really makes me want to be on a dock up north with someone I love and the sun is beating down on us as we stare out over the lake.
My Pride Month reviews are done.  Let's do this again next year.